Rumble Racing PS2 Game Download (ISO)
– This is a racing game on PS2 made by
Electronic Arts
and is based on the NASCAR Rumble race game. This game offers several tracks that require the mechanics to make the best vehicle settings in order to get the fastest time at the finish line.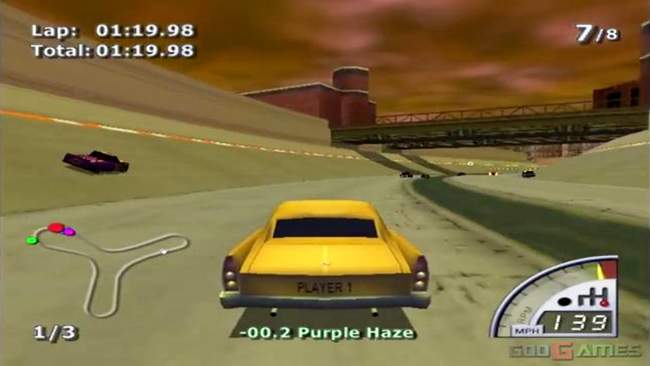 In this game the player must be able to overcome speeds that emphasize the insanity and fun aspects rather than the reality aspect, so here you can speed up by considering the traction and also the balance of your vehicle. Chasing between racers is the most fun to do in this game.
Interestingly, here players can get power-ups or increased power on the car being driven by getting Power up Spheres which is similar to Mario Kart Racing and Crash Team Racing. There are many opportunities to get power ups that are arranged randomly including Twisters that cause tornadoes that fly enemy cars into the air.
Rumble Racing PS2 also provides many features such as jumping a vehicle by pressing the Stunt Button or R2 which can also function to make the car spin, jump and roll. There is also a button to activate Nitro Boost which makes the vehicle run very fast instantly. Not forgetting there Easter Egg or hidden features that can open locks to other types of vehicles that can be used in racing.
Info
Developer: Electronic Arts
Publisher: Electronic Arts
Release date: April 23, 2001
Genre: Racing
Mode: Single-player, multiplayer
Screenshots: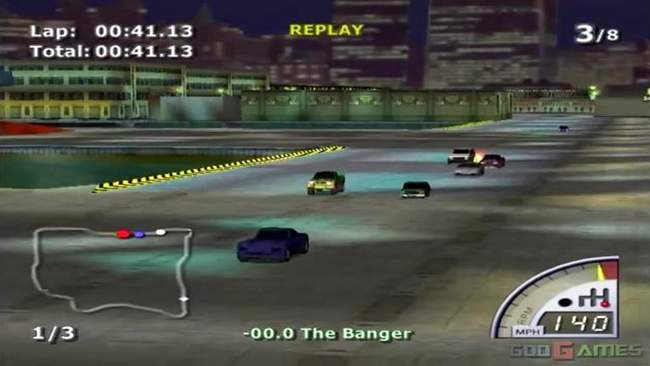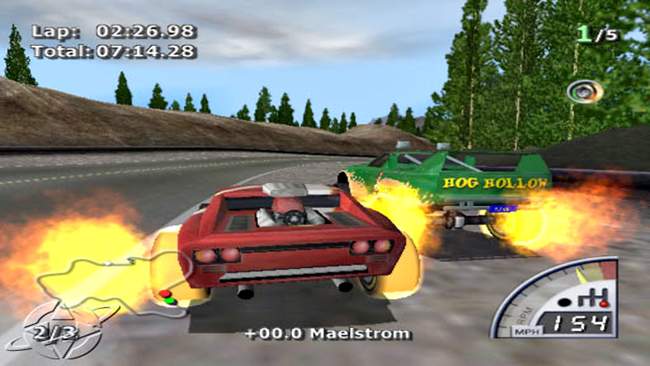 Download it