One Piece Pirate Warriors 4 Free Download
is an action game with One Piece characters. In this game you as a player can play many characters such as the Straw Hat pirates, Crocodile, Ace, Buggy, Boa Hancock, Mihawk, Trafalgar Law, Rob Lucci, and others. The gameplay presented here is similar to various Musou games in general that accentuate hack and slash.
Players can choose one of dozens of One Piece characters and then use their unique skills or abilities to fight and eliminate other One Piece NPC characters. Use Musou's stance to launch attacks with great force. Also download the previous One Piece Pirate Warriors 3.
If you choose the main character Luffy, then you can launch various attacks typical of the owner of the power of this Gomu Gomu demon fruit like Gomu Gomu no Hanabi or Gigant Thor Ax. Each character can use 4 different attacks that can be leveled up. In addition, existing characters can also transform like Luffy's character who can transform into Gear Fourth.
In this game a lot of arcs can be enjoyed, just like the One Piece anime. You can find the WCI (Whole Cake Island) and Wano Arc arcs. Even costumes prepared for each arc are different, such as the Luffytaro samurai costume for Luffy. This game also introduces giant characters like Big Mom and Kaido. Giant characters can carry combat attacks with greater damage.
Info
Developer: Koei Tecmo
Publisher: BANDAI NAMCO Entertainment
Series: One Piece Pirate Warriors
Release date: March 27, 2020
Genre: Action-adventure
Languages: English, Japanese, Korean, Polish, Portuguese-Brazilian, Russian, Thai, French, Italian, German, Spanish, Traditional Chinese, Simplified Chinese
Screenshots: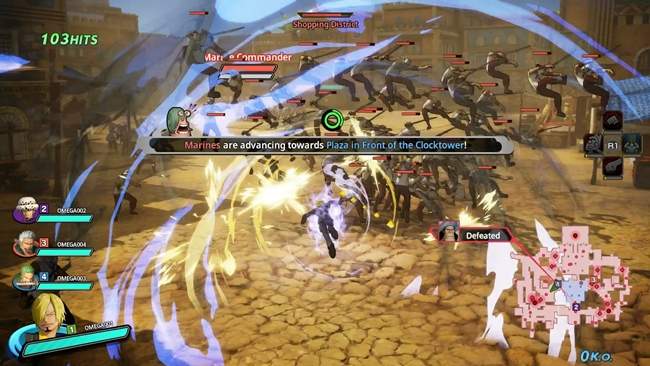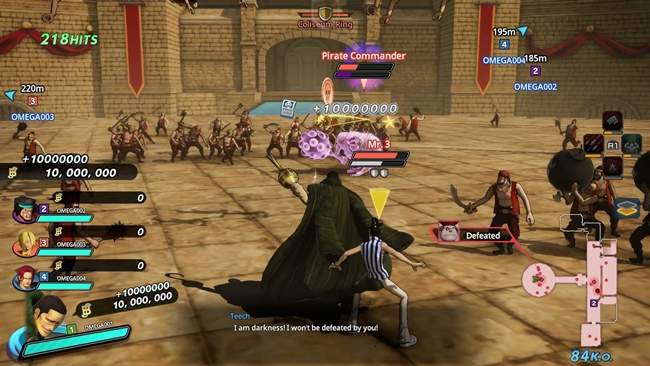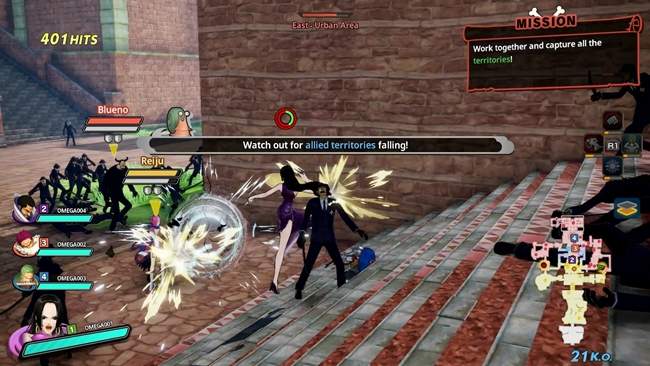 System Requirements
OS: Windows 10 64-bit
CPU: Intel Core i5 3450 / AMD Ryzen 3 1300X
Video Card: GeForce GTX 660 / Radeon HD 7870 (2GB)
RAM: 8GB
Hard Drive: 25 GB of free space
DirectX: Version 11
Graphics settings: All 'Low' or 'OFF'; Expected Framerate: 30 FPS @ 1280 × 720
How to play:
1. Mount the ISO file with PowerISO.
2. Run setup and install.
3.Copy the contents of the Codex folder and paste it in the One Piece Pirate Warriors 4 install folder.
4. Right-click on the game then run as admin.
One Piece Pirate Warriors 4 Download