Battle Stadium D.O.N PS2 ISO Download
– Who is stronger among Goku, Luffy, or Naruto? You may never know the answer because all three come from different worlds. The game titled Battle Stadium D.O.N has a fighting genre and brings the three characters together. The name D.O.N itself is an abbreviation of Dragon Ball, One Piece, and Naruto. All three are famous manga titles published by Weekly Shonen Jump.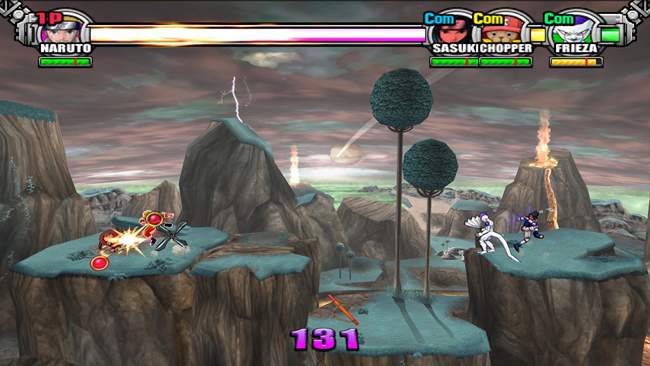 There are 20 characters that can be played. However, you must be able to unlock several characters with special abilities by winning battles. Only 12 characters have been opened and can be played at the beginning of the game.
As a game that has a fighting genre, Battle Stadium D.O.N does not have a significant plot. Players only need to choose their favorite characters and fight. The uniqueness of this game is that each character has a special ability. Of course, this is adjusted to the ability of the manga from which the character is concerned.
Battles are carried out in two, three or five rounds depending on the mission the player wants to complete. The higher the difficulty level chosen by the player, the more difficult the mission will be given. By completing the mission at Battle Stadium D.O.N PS2 ISO Download, You will be able to unlock new characters and get several types of bonus games.
Info
Developer: Eighting
Publisher: Namco Bandai Games
Release date: July 20, 2006
Genre: Fighting
Mode: Single-player, multiplayer
Languages: Japanese
Screenshots: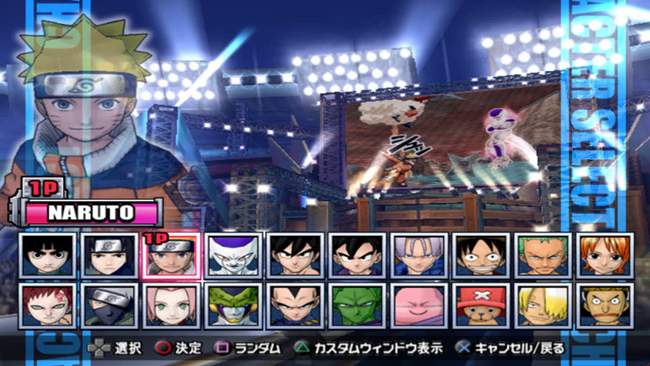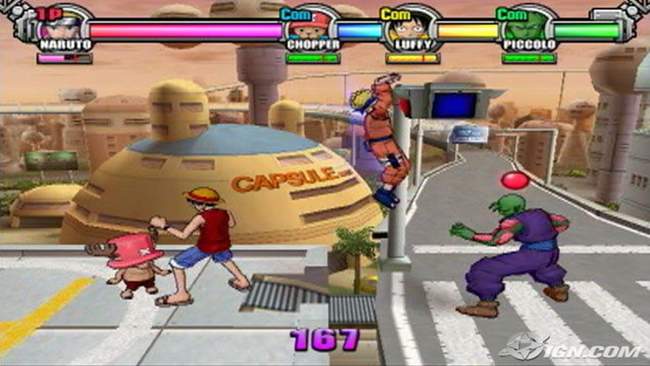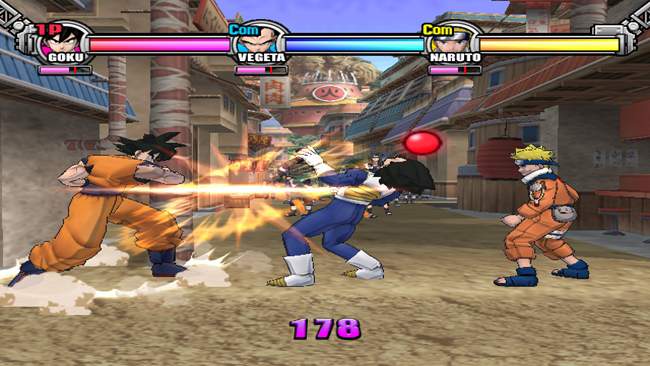 Main Menu
Battle Stadium Mode
Survival Challenge
Time Attack (Needs to be unlocked)
Practice
Free Battle Mode
Item Use Mode (Items unlocked through slot machine).
Options
Gallery (Needs to be unlocked)
How to play:
1.Extract file download with Winrar Full.
2. Open the extracted folder.
3. Load the ISO file using PCSX2.
4. Welcome to play.
Battle Stadium D.O.N Download